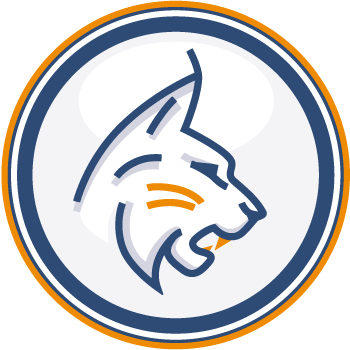 At Corporate LinX we work collaboratively with our clients to understand their requirements before recommending the appropriate Supply Chain Finance Solutions that will work for them and their suppliers.
We believe it is important when implementing a Supply Chain Finance Solution that it provides immediate benefits for both the supplier and the buyer. This approach serves to strengthen the supply chain process and the relationships between buyer and supplier.
Corporate LinX recognises that all businesses are unique and has developed a range of solutions that can all be adapted and tailored to meet the specific requirements of our clients. We understand that "one size does not fit all" when it comes to providing a Supply Chain Finance Solution to businesses who always have their own unique needs and requirements.

Supply Chain Finance enables suppliers to receive an early payment of their invoices. A third party finances the early payment made to the supplier and is repaid by the buyer upon the original due date.
This method of financing has been called "Reverse Factoring" but is now commonly referred to as "Supply Chain Finance".
The Collaborative approach between the parties makes the Supply Chain process transparent to all and enables the payment process to be more fluid and reliable. No need for complex prediction tools as the information is self-generated from the CLeX platform.

This short film demonstrates the main modules used by a supplier when engaging with a Supply Chain programme.
This device is popular for companies that have cash available, either for part of the year or permanently.
Investing in your own supply chain if you have the available funds can quickly generate significant benefits for your organisation whilst offering support for your key suppliers.
Dynamic Discounting ensures a return without taking any counterparty risk as it is simply paying invoices, which have been validated by your own business, earlier.
There are 3 possible modes to implement the Dynamic Discount :
A mix of Dynamic Discounting and conditions of discounts (at the bottom of the invoice) according to the most profitable terms.
Bonus : When the limit of the allocated capital is reached, a financial partner can be brought in to the programme to further extend its reach.

The "Procure to Pay" (P2P) cycle is a vital process in almost all organisations today. Good P2P management depends upon strong supplier relationships providing continuity of supplies and all parties playing their part in the transaction and contract between them.
P2P is often organised via a mixture of purchasing tools which can result in increased levels of complexity and management time.
The CLeX platform can manage all these different supplier interactions and consolidate them into one view for the purchasing company. This simplifies the management of the process for different organisational departments and also provides shared information and a common document management tool.
CLeX can be provided in modules and adapts (or supplements) to already existing reports and systems.
CLeX enables the process from delivery of the order to billing and settlement to the supplier to be arranged between any organisation and its trading partners (wherever in the world) to be managed via one single solution.
DEPARTMENTS
(purchasing / logistics / AP / finance)

E-Orders
Retrieve order information
Convert the order into the suppliers' desired format
Send to the supplier
Acknowledge receipt
Supplier Response : Ok or Reject

E-Invoice
Creation - Import
Control of mandatory information
Rejection for non-compliance
Acknowledge receipt
Online Dispute Management
Management of credit/debit notes
ERP delivery

DISCOUNT MANAGEMENT
Bill Fees Discount
Dynamic Discount
Regulation on own funds
Calculate earnings
Settlement campaign management
Payment notice

FUNDING BY A THIRD PARTY
Early settlement by a third party financier
Multibank
Dynamic Early Settlement
Supplier Portfolio Management
Choice of settlement dates
Assignment of receivables
Regulation notice

AUCTION
Early settlement by a third party financier
Payment cap and minimum management
Put into batches
Multi-finance auction bidders
Notice of Settlement

SUPPLIER MEMBERSHIP
Online Marketing
Online membership
KYC Online Management
Online Account creation
Reporting messages, videos, animations